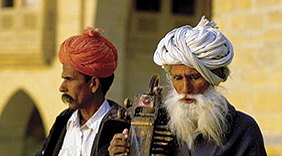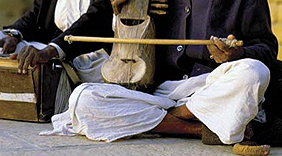 Custom Made Tour
Feel free to let us know if you are looking for customize tour program as all the tour itinerary is sample it can be modify according to your requirements.

About Us
Rajasthan Tours is one of the subsidiaries of "Adventure & Expedition Travels Pvt. Ltd. " "www.aetravel.com" specializes in quality trips and cultural tours to India. Operating the most unique tour in Rajasthan has crystallized our commitment to create comprehensive itineraries and providing the highest security and quality assurances for our guest. We don't plan your holiday- we let you do that. Unlike other operators we do things differently by giving you every possible option and combination to help you decide what interests excite and suits you the most. We offer maximum flexibility in departure dates and tour duration. We plan your Indian itinerary, inclusive of all internal transport and transfers etc. leaving you with only one booking to make - your flight to India, on the airline of your choice.

Adventure Expedition Travel has operated luxury tours for many years and is one of India's most trusted and experienced luxury tour operators. We have developed a selection of tour itineraries for Indian Subcontinent offering an exceptional experience at unbeatable value. Before you book your tour, compare our many features and inclusions.

We have more than 7 Years of EXPERIENCE in Culture Trips in Indian sub-continent. Our team of professionals have been operating tours for many Years . Our team of experts, who have traveled extensively throughout all of our destinations, have first hand knowledge and experience and provide service that is second to none.
SAFETY IS OUR FIRST PRIORITY
The safety of our guests is our first priority. Adventure Expedition Travel. Offices are constantly aware of the current local conditions and make necessary adjustments for the safety and enjoyment of our guests at all times.
EVERY DEPARTURE IS GUARANTEED
Adventure Expedition Travel. guarantees every safari with a minimum of two passengers. Once we receive your deposit, your safari will operate on the scheduleddate with the itinerary, inclusions and costs described.

We never tour departure or charge a supplement because there are too few people on your safari.
THE BEST BEDS ON TOUR
Adventure Expedition Travel. uses the finest hotels, resorts, safari lodges and camps throughout India. We have developed close working relationships with our hotel partners and constantly monitor their facilities, cuisine and service. City hotels are centrally located and well appointed with great restaurants. Rooms are always available for early morning arrivals and late night departures.

Safari lodges and camps are located in the heart of the best wildlife viewing sanctuaries in India. Our strong buying power will guarantee our guests always stay in the best rooms at every property.
THE BEST GUIDES ON TOUR
Adventure Expedition Travel. guides are the best in India. Our guides are full time employees, have a minimum of ten years of safari experience and only the finest guides are employed to escort our safaris. Unlike most safari companies we do not use part time contractor guides. Every Adventure Expedition Travel. guide is an expert game tracker and has an encyclopedic knowledge of the history, geography, people, flora and fauna of the region, as well as excellent driving and mechanical skills.