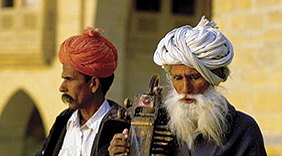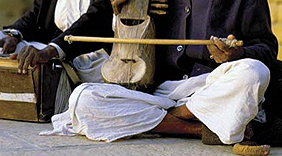 Custom Made Tour
Feel free to let us know if you are looking for customize tour program as all the tour itinerary is sample it can be modify according to your requirements.

Rajasthan is one of the most popular travel destinations in India. Every third foreign tourist visiting India also travel to Rajasthan. Known for Historical Monuments, the modern Rajasthan Tourism is benchmarked for the warm hospitality and Internationally Awarded Hotels & Resorts. Here you'll see a perfect amalgamation of ages old traditional culture, modern luxury and comforts. Touring Rajasthan is a unique experience which leaves you spells bounded as you explore it more & more. The major Tourist Destinations like Jaipur, Jodhpur, Jaisalmer and Udaipur are well interconnected to take up a round tour in form of Itinerary. Rajasthan also connects to other popular places like Agra, Khajuraho and Varanasi.
Rajasthan offers a deep insight into the tough yet colourful life which makes it one of the most popular tourist destinations in India. Any trip to India is definitely incomplete with a Rajasthan Tour.
The history of Rajasthan is filled with numerous legends of heroic acts of the Rajput Kings who began to rule Rajasthan from 9th century AD. The chivalrous Kings of Rajputana Prithviraj Chauhan and Maharana Pratap of Mewar fought many wars to save the honor of their land, people and traditions. The State of Rajasthan was formed at the time of Independence of India when the Rajputana's 18 Princely States, two chieftain and one British administered province were merged. The main languages spoken in Rajasthan are Rajasthani and Hindi and chiefly four dialects Jaipuri, Mewati, Malwi and Braj Bhasa.
Best Golden Triangle Tour Company
My wife and I just got back from a 6 day Golden Triangle tour. Your contact is: "Gaurav Kataria We had a car and driver for 6 days.Driver was Jaswan and Guide was Rashek. Do yourself a big favor get them. We are back only 2 days. You will have hotel choices which determines your tour price. We stayed at the Sheraton in New Delhi -2 nights, Trident in Jaipur -2 nights and JP Palace in Agra -1 night. We also stopped by New Delhi hotel to shower before boarding our plane after seeing Agra and driving back. Ask them they will arrange. Their airport pickup and dropoff was flawless.
Client Name: Mike Seaton
County: USA
Read More:
www.tripadvisor.com/ShowTopic-g293860-i511-k2817038-Best_Golden_Triangle_Tour_Company-India.html
========================================================================
Pilgrimage Trip
Dear Gaurav;
I want to thank your team for organizing the pilgrimage trip for me and my family recently
The organization was beyond expectations!!--we enjoyed the entire trip and we met all our commitments
Special thanks to saber--a young man with excellent potential--we can use more of him in India!!
We felt spiritually and physically uplifted after this trip
I will recommend Aetravels to others who want to make such trips to India Minor disappointment was the guide at Indore--not up to expectations to the ones we had in Calcutta and Varanasi. Driver Nat babu was super!!--We would like to use him every time we come to India!!
I would like to plan Kailash next year as well as some of the Kullu Himalayan valley trips!!
Thank you once again for making this once in a life time dream a roaring success!!
Shiva's Blessing on you always
Regards--giri
Mr. Arunagiri Manikam
Vice President / Managing Director
Mattel Bangkok Ltd.